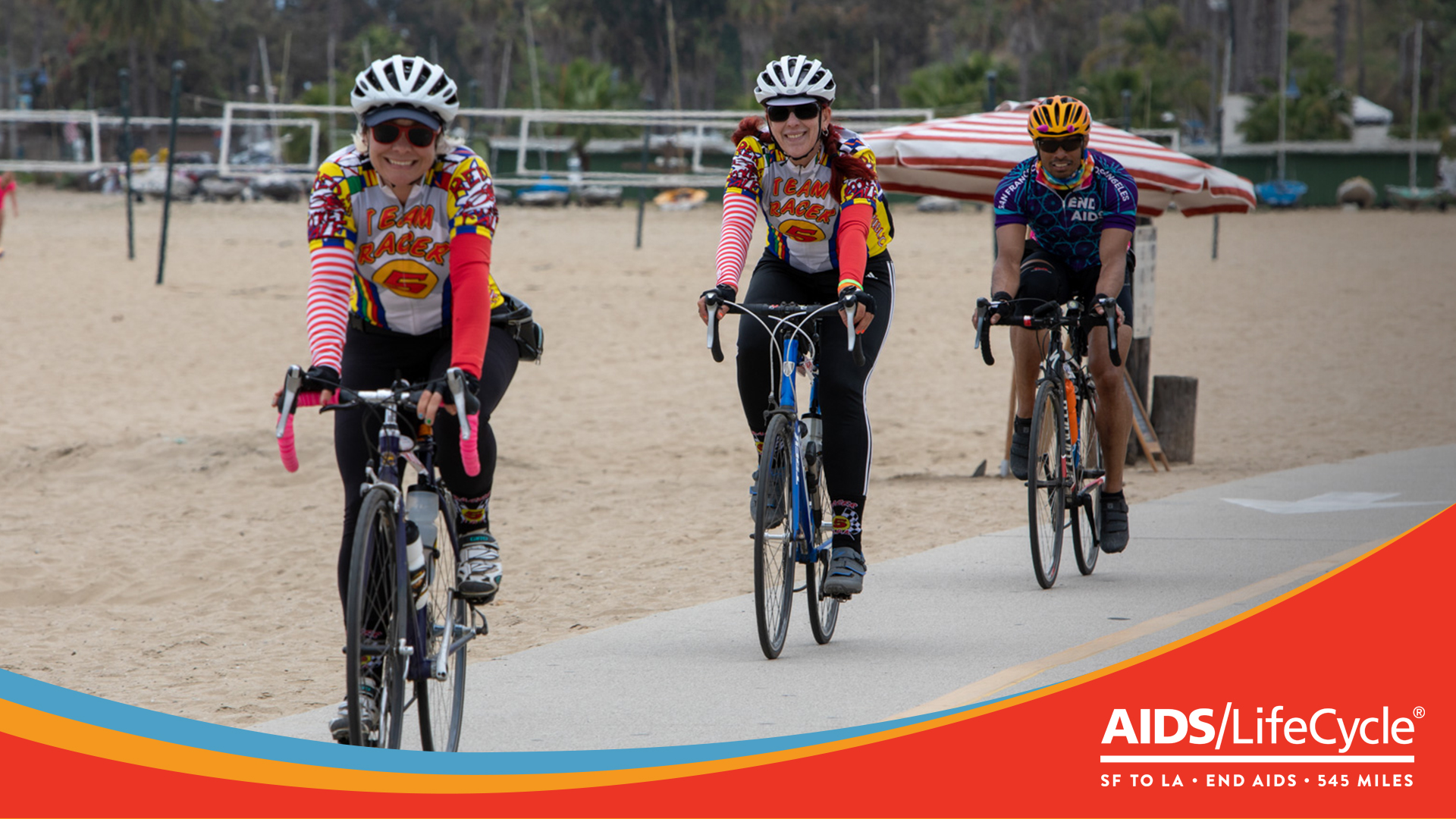 Whether you're new fundraising or a seasoned vet,  join us for this special combination workshop in Los Angeles! This engaging and informative presentation will help prepare you for everything from fundraising your ticket-to-ride, to $10,000 and beyond!
You'll get all the top tips taught to you through the first-hand experiences of our Cyclist Representatives, and leave feeling confident & inspired to make a massive impact in the fight against AIDS and take on this incredible journey to San Francisco in June!
Please join us for this opportunity to meet fellow participants & AIDS/LifeCycle staff!
We'll cover these topics:
Using your participant center as a fundraising tool
Maximizing your social media presence
Joining a team / Roadie teams
Fundraising strategies
Ideas and ways to hit your $10k goal
Plus a whole lot more!
You will leave brimming with confidence, excited and ready to make a huge impact with your Ride.
Come meet us and fellow riders for this in-person Workshop and get all of your questions answered!
RSVP