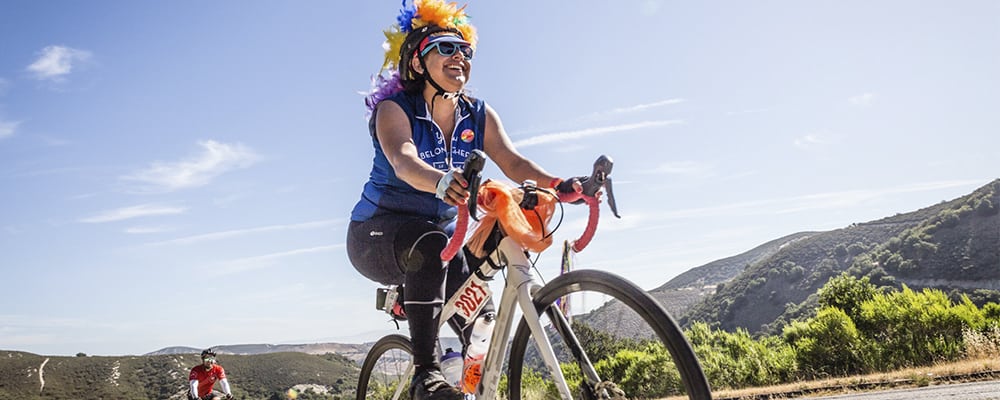 35 Miles, Steep Climbs
Meet: 8:30 AM
Ride-Out: 9:00 AM
Rain Cancels
Welcome to the Marin Marauders Fall Follies Sunday training series. We start each ride at Hal Brown Park in Greenbrae. The Fall Follies are designed to give us some cycling exercise during the winter months. Each week we will choose a different route though Marin with the intent at helping you stay in shape and possibly learn some new tips and tricks! The routes through Marin are perfect for preparing for the ride and are a great opportunity for new cyclists as well as returning cyclists getting back on their bikes. All AIDS/LifeCycle official training rides are an inclusive and safe space welcoming ANY and ALL, regardless of skill level or cycling pace.
Our second ride of the Fall series will take us from Fairfax over White Hill and into Nicasio. From there we will head over Lucas Valley road to Big Rock. Make sure to take pictures at the iconic "Big Rock"! After some lunch at Paneras at Northgate Mall we will return through San Rafael. This is a great ride for those that have had some prior climbing experience or those that want to tackle a couple of hills! If the route seems a little long for you, the Facilitator will discuss with you different turn around options!
New or have questions? Email Ken at marinmarauders@gmail.com
REQUIRED ITEMS: bike, helmet, water bottle(s), tire changing tools
Let's Roll!