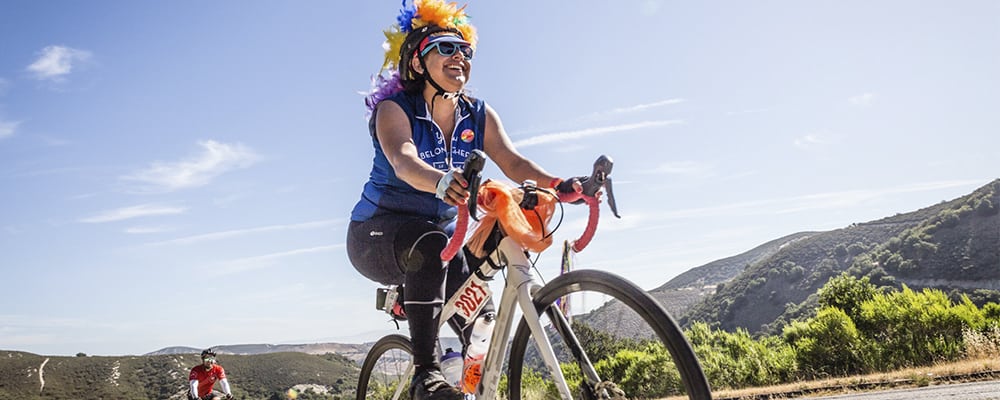 Please note, this training ride has been cancelled due to poor air quality. 
47.6 Miles, Rolling Hills
Meet: 8:30 AM
Ride-Out: 9:00 AM
Heavy Rain Cancels
Welcome to the Marin Marauders Fall Follies Sunday training series. We start each ride at Hal Brown Park in Greenbrae. The Fall Follies are designed to give us some cycling exercise during the winter months. Each week we will choose a different route though Marin with the intent at helping you stay in shape and possibly learn some new tips and tricks! The routes through Marin are perfect for preparing for the ride and are a great opportunity for new cyclists as well as returning cyclists getting back on their bikes. All AIDS/LifeCycle official training rides are an inclusive and safe space welcoming ANY and ALL, regardless of skill level or cycling pace. 
On our fifth ride of the series we will hed over to Pt. Reyes for lunch. The route takes us through Fairfax, over White Hill and into La Gunitas for a quick stop. From there we will head through amazing Samuel P. Taylor Park, over Olema Hill and into Pt. Reyes. After eating at one of its many eatiers we will head back via Nicasio. This ride has great climbs and great scenery. You dont want to miss it! If the route seems a little long for you, the Faciltator will discuss with you different turn around options!
Questions or RSVP to Ken Cook marinmarauders@gmail.com
Let's Roll!