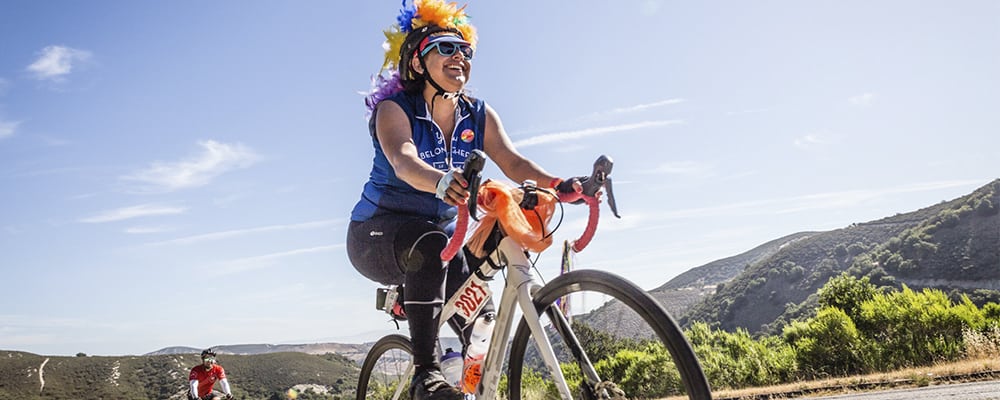 25.8 Miles, Rolling Hills
Meet: 8:30 AM
Ride-Out: 9:00 AM
Heavy Rain Cancels
Welcome to the Marin Marauders Fall Follies Sunday training series. We start each ride at Hal Brown Park in Greenbrae. The Fall Follies are designed to give us some cycling exercise during the winter months. Each week we will choose a different route though Marin with the intent at helping you stay in shape and possibly learn some new tips and tricks! The routes through Marin are perfect for preparing for the ride and are a great opportunity for new cyclists as well as returning cyclists getting back on their bikes. All AIDS/LifeCycle official training rides are an inclusive and safe space welcoming ANY and ALL, regardless of skill level or cycling pace. 
Our third ride is a little shorter than the previous week. This week we are climbing the famous Hawk Hill for the breathtaking views of San Francisco. We will leave Hal Brown and head over and through Sausalito. Get those legs ready as we will be climbing Hawk Hill and once at the summit you have incredible photo opportunties! To return we will drop down the back side of Hawk Hill and use the tunnel to head back into Sausalito. I hope you're hungry at this point, as Cibo Bakery will be our rest stop before heading back to Hal Brown Park. If the route seems a little long for you, the Faciltator will discuss with you different turn around options!
Questions or RSVP to Ken Cook marinmarauders@gmail.com
Let's Roll!