Calendar of Events
We're a year-round community! Come to any of our workshops, training rides, special events, and social outings, and don't forget to bring a friend.
If you're looking for a specific type of event, use the the "Narrow Your Results" menu below to filter by event type (we host all types of events, so there's something for everybody!) or by Region by selecting NorCal, SoCal, or Outside CA.

NorCal: Mountain View, 29 Miles Hosted by The Training Wheels!
January 26, 2019
@ 9:00 am -
2:00 pm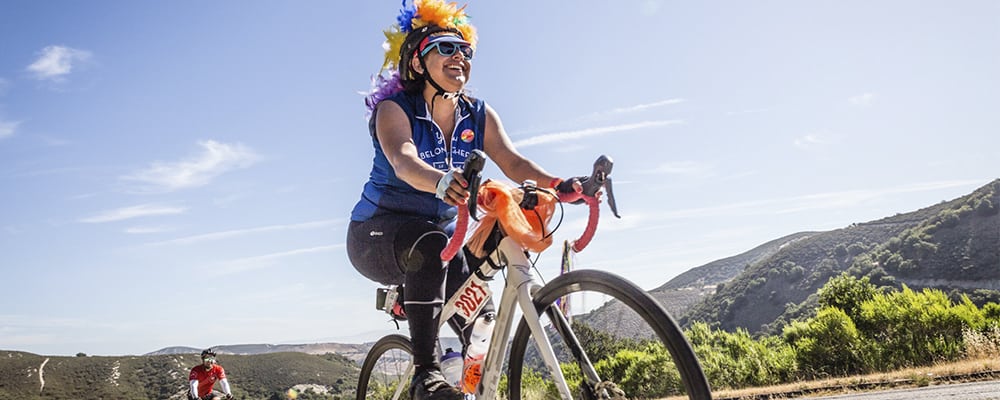 Stevens Canyon
23 Miles, Rolling Hills
Meet: 9:00 AM
Ride-Out: 9:30 AM
Rain Cancels
Training Wheels is a welcoming and inclusive group of riders in the South Bay area. We welcome riders of all skill and experience levels. Our training gradually increases strength and endurance over the season, building steadily to a fitness level where you will ride to LA! And have fun while doing so.
Fourth week, you have started your planks and leg days during the week, and it's time to take stock of how you are feeling on your bike. We'll talk about bike fit a bit. If you find anything is hurting, especially in that body/bike interface, speak up. We can help to find solutions.
Today's opportunity is endurance and strength, a bit of a long, gentle climb to the gate at the top of Steven's Canyon. It can get cold in the shadows, so you may want to dress with a layer or two.
Come one, come all. We'll get you to LA with a smile.
Reach out with any of your questions or concerns. You really can do this.
New or have questions? Email James Camou at  alctrainingwheels@gmail.com
REQUIRED ITEMS: bike, helmet, water bottle(s), tire changing tools
RSVP
Join our Facebook group https://www.facebook.com/groups/trainingwheels/
Related Events