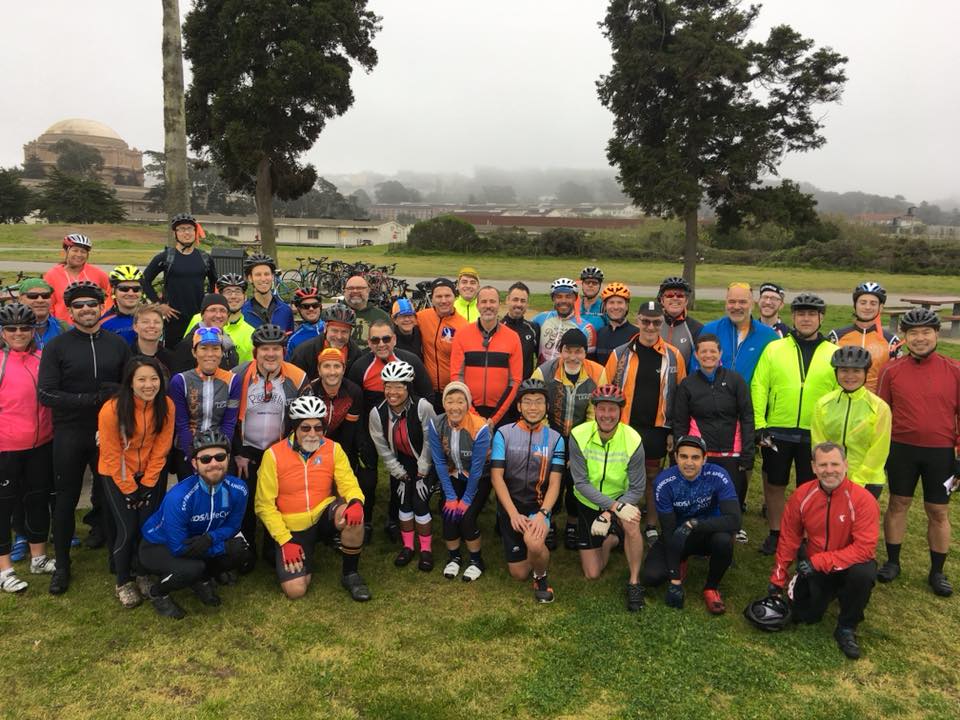 Ramping UP!
38.7 Miles, Mostly Flat
Meet: 8:30 AM
Ride-Out: 9:15 AM
Heavy Rain Cancels
Let's start "Ramping Up": a Saturday series where everyone is welcome as we build our skills and endurance, preparing ourselves for AIDS/LifeCycle. This is a progressive series, each week riding farther, longer, and higher. We start with 17 miles and progress over the entire series of 18 rides.
This week we make our first trip to Fairfax, a route that starts many of our rides to come. We get there by way of Camino Alto, and make the return journey by way of Horse Hill.
All skill levels are welcome! If any ride is too much, we will work with you on making sure you have route alternatives during the ride. You will have a great bike ride!
Reach out with any of your questions or concerns. You really can do this.
If you are interested in attending, please be sure to RSVP. Have questions? Contact Chris Starr and Reilly Andrews at alcrampingup@gmail.com
REQUIRED ITEMS: bike, helmet, water bottle(s), tire changing tools
RSVP
If you experience problems with the RSVP button, please email the RSVP to alcrampingup@gmail.com
Join our FaceBook Group at: https://www.facebook.com/groups/rampingup/