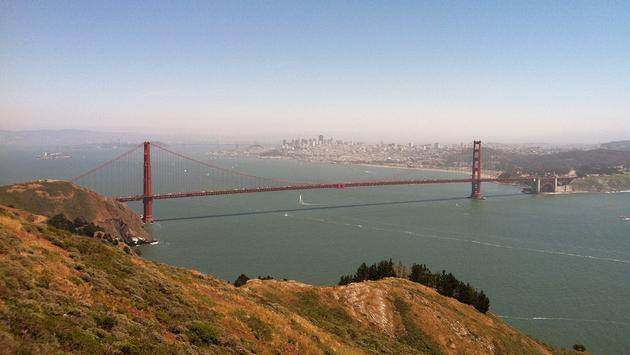 Wednesday Evening Hawk Hill Training Ride
15.8 Miles Steep Hills and Long Climbs
Ride ID: 2635
Meet: 5:30 PM
Ride-Out: 5:45 PM
Rain or Smoke Cancels
Get your climbing legs on and join us for our Hawk Hill Weekday Evening Ride! We will meet at McLaren Lodge in GG Park and head across the GG Bridge to enjoy the evening sky as we climb our way up Hawk Hill. Unbeatable views and some fantastic training for AIDS/LifeCycle 2023.
RideWithGPS Link https://ridewithgps.com/routes/42120259/
Have questions? Contact John-Elliott Kirk at jekirk@aidslifecycle.org
REQUIRED ITEMS: bike, helmet, water bottles, tire changing tools
COVID-19 Policy: Vaccination is required to participate. All participants must have received one Johnson & Johnson dose or the second Pfizer/Moderna dose at least two weeks before the Training Ride. Masks are required when 6' of social distancing cannot be maintained. This includes rest stops, indoors and in vehicles with more than one person.
If you experience problems with the RSVP button, please email the RSVP to jekirk@aidslifecycle.org