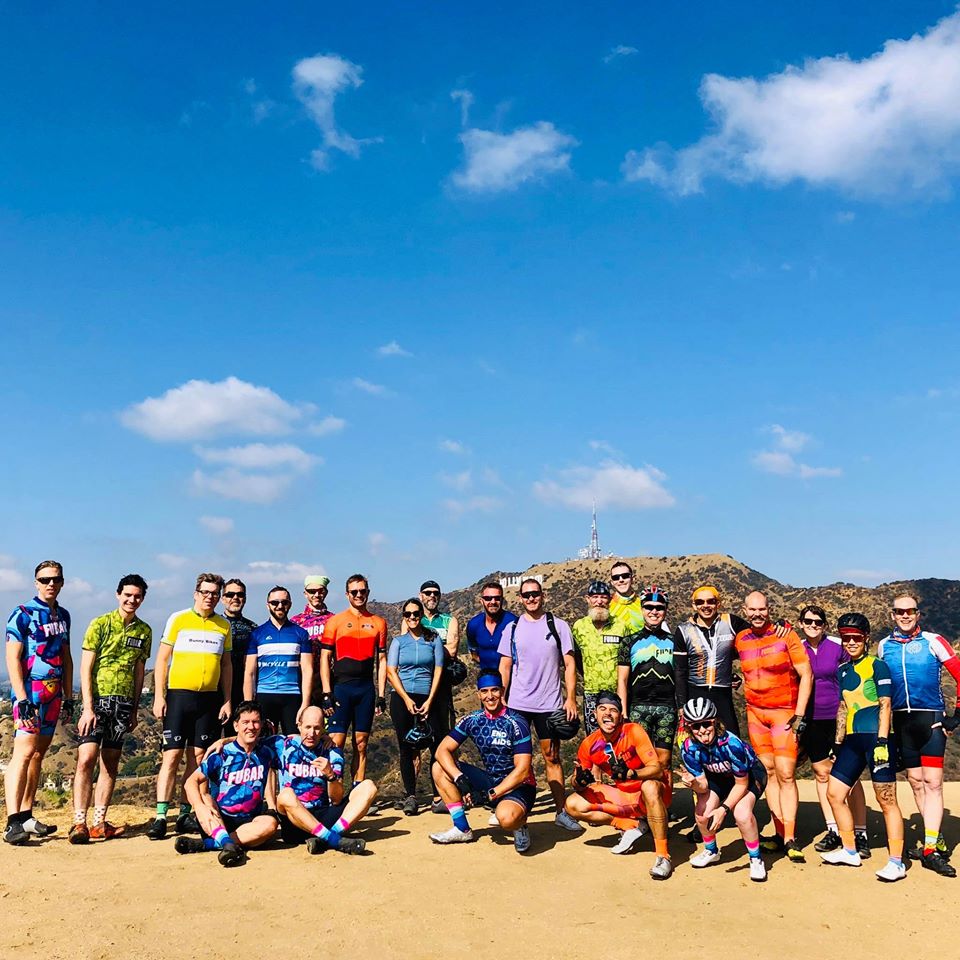 16 Miles, Rolling Hills with Steep Climbs
Meet Time: 8:00 am
Ride-Out Time: 9:00am
Rain Cancels
Level:  Beginner
Week 2 of FUBAR's Intro Climbing will take you up Mt. Washington. Gentle but steady elevation will help build the muscles and skills you learned while taking you even higher than last week. Experienced riders are encouraged to challenge themselves to PR the climb and cheer on everyone as we make it to the top.
FUBAR's motto is "Find Strength in the Struggle" Our 8-week climbing series is designed to introduce both new and returning cyclists to climbing. Each week we will add a bit more elevation and a new location to take breathtaking fundraising pics. With no rider left behind, we will climb with you every pedal stroke along the way. We conduct some of the most challenging but rewarding training rides in the SoCal ALC community, with the aim of ensuring that riders are empowered to ride all 545 miles come June 2019.
Required items for all Training Rides. If you don't have any of the items listed, please contact us. We'll help you figure out what you need and where to get it!
A Bike Helmet
2 water bottles or 1 hydration pack (like a Camelbak)- 1 bottle should be filled with an electrolyte replacement drink.
Bike Frame Pump or C02 cartridges
Tire Irons
2 Tubes!
Patch Kit
Several energy bars
Identification
Check out the route
HERE.
Check out the event page on Facebook
HERE.
Training Ride Leaders: Charles Britton, Michael Eisman, Ken Ycmat, Nick Davis
New or have questions? Email Charles at brittonch@gmail.com
RSVP