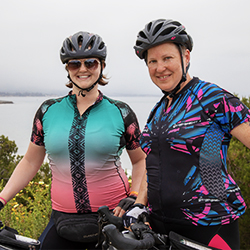 20 Miles, Mostly Flat
Meet Time: 9:00 am
Ride-Out Time: 9:30am
Rain Cancels
Level:  Beginner
This is a short 20 mile recovery ride. Although it's short, it's good training for the fanny to get used to back to back rides.
Check out the event page on Facebook
HERE.
Training Ride Leaders:  Jim Widgel, Christopher Gomez, Franck Pancucci, 
New or have questions? Email Jim at jwigdel@gmail.com
REQUIRED ITEMS: Bike, helmet, water bottle(s), tire changing tools, electrolytes & snacks! 
RSVP