Social Media Tools
Invite your friends:
We are excited to have you on AIDS/LifeCycle 2020! You are what helps make the community experience so special. And to make it even better, why not share the magic and community with your friends?
Bring on new teammates!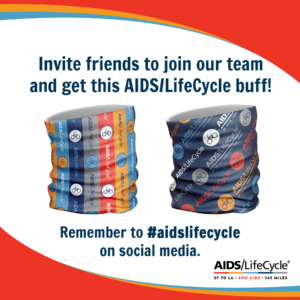 Fundraising Images:
San Francisco AIDS Foundation Shareables
Los Angeles LGBT Center Shareables
Keep sharing the magic! Click here for more shareables and information on how your fundraising dollars impact our beneficiaries.
Nationwide & Global Impact:
Roadie Images:
Logos
If you have a project that requires a specific file format, or if you have questions on the proper use of the AIDS/LifeCycle logo, feel free to reach out to us at info@aidslifecycle.org!