Careers
Where else can you develop a rewarding career, work side-by-side with talented people, and help enable a community to make a difference in our world?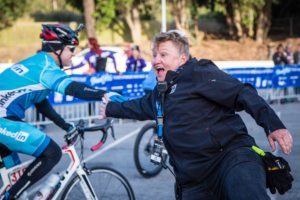 We're hiring! See our open positions below:
Los Angeles based positions:
We have no open positions in our Los Angeles office.
San Francisco based positions:
Cyclist Representative
As part of the San Francisco-based Cyclist Representative Team, the Cyclist Representative stewards AIDS/LifeCycle participant to meet and exceed fundraising goals and prepare for the AIDS/LifeCycle ride in June. Cyclist Representatives are also expected to attend community events produced by AIDS/LifeCycle with the purpose of deepening relationships with participants. Click here to apply!