Careers
Where else can you develop a rewarding career, work side-by-side with talented people, and help enable a community to make a difference in our world?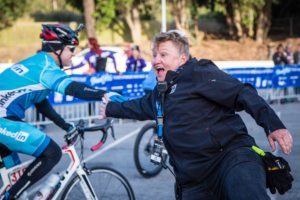 We're hiring! See our open positions below:
Los Angeles based positions:
Supplies Coordinator: Click here to apply!

The ALC Supplies Coordinator is a member of the Special Events & Production department and is primarily responsible for the accurate accounting, coordination, organization, and execution of all Ride-related supplies and materials purchased, rented, acquired, or owned by AIDS/LifeCycle for the annual ALC event ("the Ride"). The position supports the planning and execution of the Ride's Upload and Download processes (supply and equipment mobilization), including managing the Ride's inventory both on Ride and throughout the year. This role calls for someone with laser-beam focus; who can think in terms of both the forest and the trees; and has a passion for organization and attention to detail. Click here to apply!
San Francisco based positions:
We have no open positions in our San Francisco office.