Careers
Where else can you develop a rewarding career, work side-by-side with talented people, and help enable a community to make a difference in our world?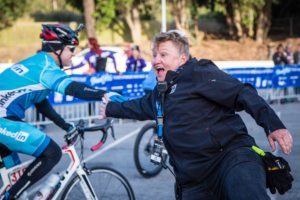 AIDS/LifeCycle is currently hiring!
Cyclist Representative (SF)
This position is the front-line customer-service representative responsible for offering ongoing training and support to an assigned base of registered AIDS/LifeCycle participants. This individual is accountable for ensuring that the fundraising and retention goals for his/her assigned participant base are met through moves management methods.