Safety Pillars
Ensuring the safety of Roadies is just as crucial as ensuring the safety of Cyclists! It is essential to keep in mind these safety basics so that when you and your fellow Roadies embark on the 7-day journey, you will all work together to guarantee the safety of everyone during the ride.
We take safety seriously and ask that you do too. Please become familiar with the AIDS/LifeCycle Safety Pillars below – they are guidelines to help you stay safe while riding alone or in a group.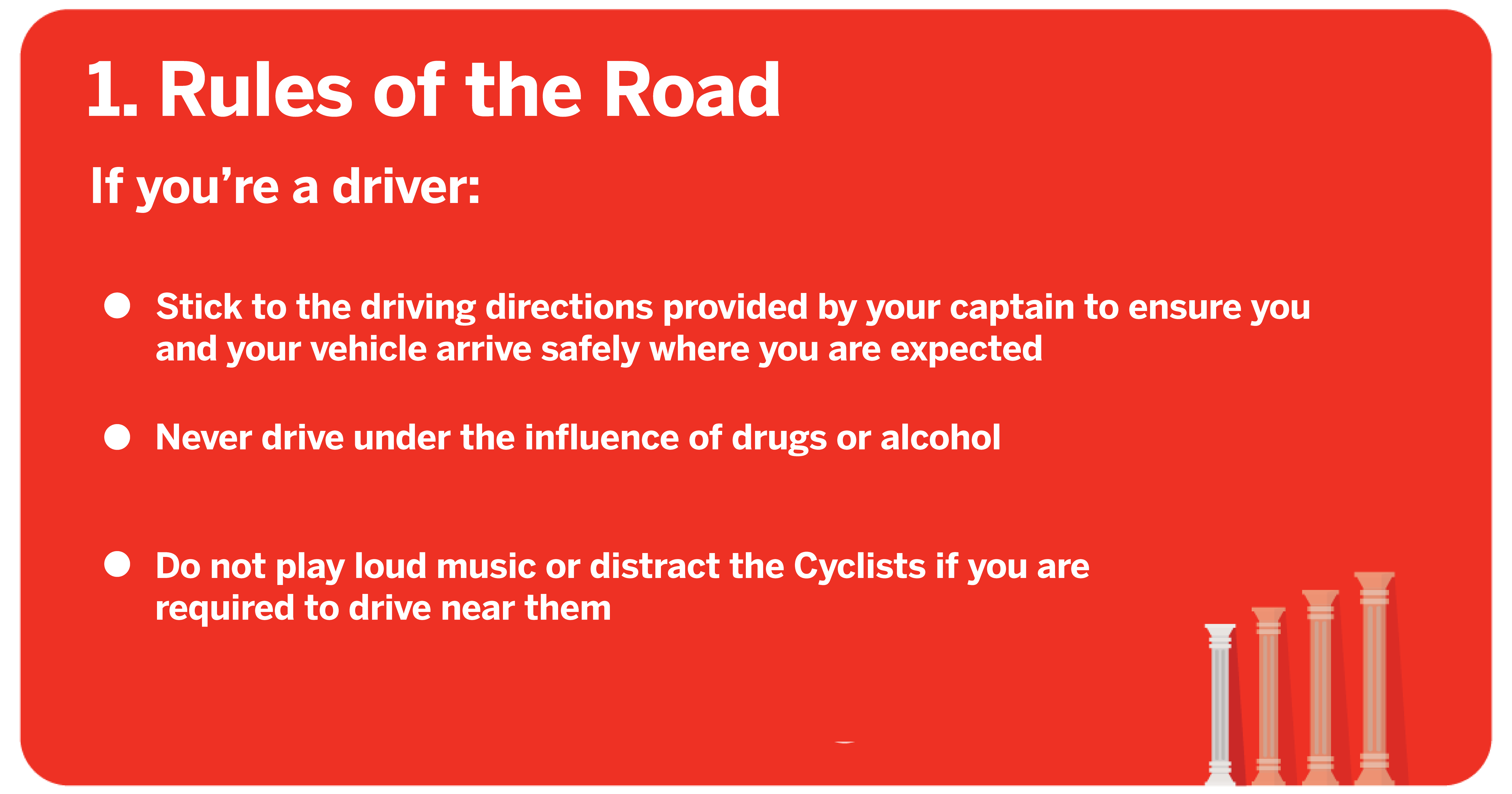 AIDS/LifeCycle is a diverse community, riding through a variety of neighborhoods. Please be thoughtful in your actions and treat those you encounter with kindness.
Want to bring the pillars to your ride? Click here to download a PDF with all the info you need.