Calendar of Events
We're a year-round community! Come to any of our workshops, training rides, special events, and social outings, and don't forget to bring a friend.
If you're looking for a specific type of event, use the the "Narrow Your Results" menu below to filter by event type (we host all types of events, so there's something for everybody!) or by Region by selecting NorCal, SoCal, or Outside CA.

Seattle Kickoff Ride
October 13, 2019
@ 10:00 am -
12:00 pm

Join us for the Seattle AIDS/LifeCycle Kickoff Ride!
Are you ready to kick off the AIDS/LifeCycle 2020 season? The Seattle AIDS/LifeCycle community sure is! Meet us at the University of Washington Link Lightrail Station (upper-level pedestrian bridge) at 10:00 AM for a lovely 20-mile ride!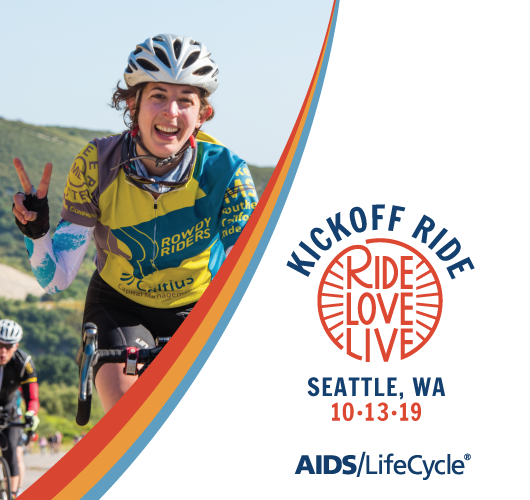 AIDS/LifeCycle Kickoff Rides are beginner-friendly, all-paces-welcome, and open to all! If you're curious about joining the Ride, this is a great way to get to know the community and go on a ride with us before deciding to register.
RSVP
Related Events